Vivo T2 Pro Processor is Official: Vivo, which stirred up the technology agenda with the Vivo X100 series flagships and the new Vivo Watch 3, has now attracted attention with the Vivo T2 Pro model, which will bring a new order to the mid-range. Following the Vivo T2 and T2x models released in April, now a new member of the series is on the way. Vivo announced the processor to be used in T2 Pro shortly before the launch. Here is the new monster!

Vivo T2 Pro Will Be the Most Powerful in its Segment!



Vivo T2 Pro Processor is Official: Vivo front, new monster Announced that the T2 Pro will be powered by MediaTek's powerful Dimensity 7200 chipset. This will make the device the most performance-oriented model of the series. To prove its performance, the T2 Pro is claimed to have achieved 600,000 AnTuTu points, which shows that it will promise impressive performance.
Regarding storage capacity, T2 Pro will be offered in two different versions: 128GB and 256GB. Both versions will have 8GB of RAM, which aims to provide a fast and smooth experience. Vivo has really been very generous with the hardware in this model.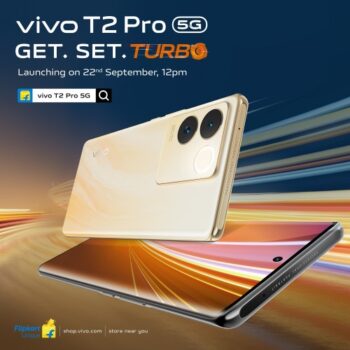 It is stated that Vivo T2 Pro will be available for sale in India only via Flipkart. The launch date is set as September 22. It seems certain that the T2 Pro will offer a superior option compared to the T2 and T2x models.
This is all the information we have about Vivo T2 Pro for now. However, this new member is expected to add more diversity and performance to Vivo's rapidly growing smartphone series. Technology enthusiasts and Vivo fans will be eagerly awaiting the launch of this new model.
You may be interested in: OnePlus Pad Go is Official! The Tablet Market Will Be Displaced!
So what do you think about this? How do you like the leaked hardware features of Vivo's new monster? You can express your thoughts in the comments section. Don't forget to follow us for more!
These too You may be interested in