Turkish Airlines (THY) announced that it will now offer Apple Pay support in its online payment channels. This means passengers can pay via Apple Pay and add their cards to their Apple wallet.
Turkish Airlines payments can be made with Apple Pay
In the statement made by THY, it was stated that the Apple Pay payment option has started to be offered via its website and mobile application. With this support, passengers who make transactions from Apple devices can Apple Pay You will be able to make payments quickly with .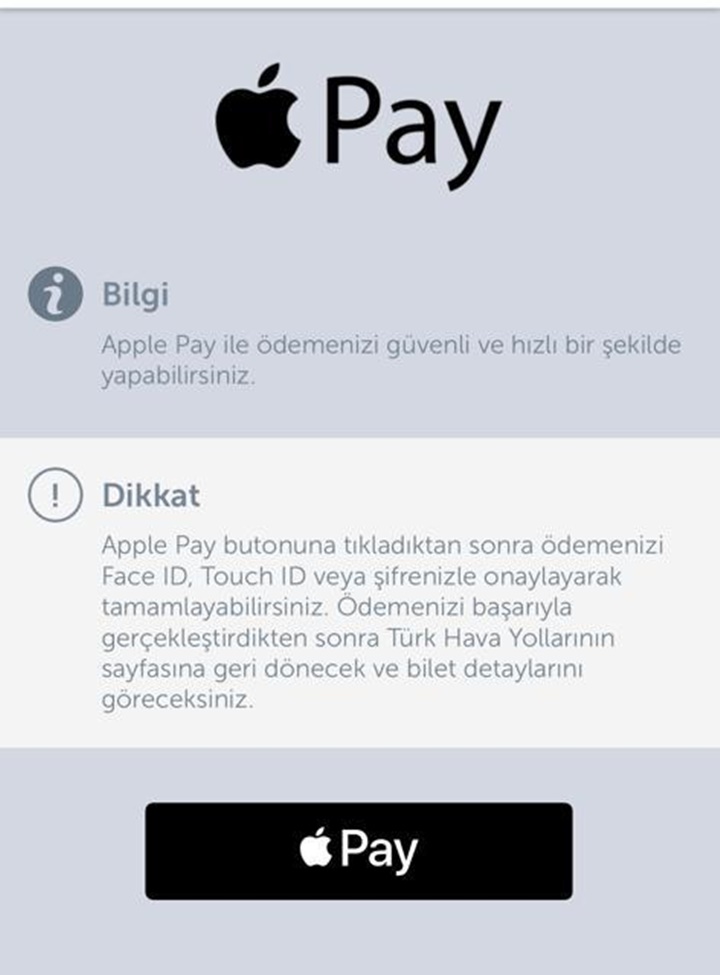 The statement also mentioned the advantages of Apple Pay. Accordingly, with Apple Pay face recognition And finger print It is possible to make payments using biometric authentication such as. In addition, if the passenger wishes, card registration can be made at the time of payment. Thus, this card can be used with a single click on THY's online channels.
In the information shared on the subject, "We continue to implement brand new applications in reservation and ticketing transactions carried out through Turkish Airlines online channels. You can now use the Apple Pay payment option when making transactions through our website and mobile application; You can complete your transactions quickly and safely.
On the payment page, you can select Apple Pay as the payment method, provided that the country information your Apple ID is linked to and the card and currency you want to pay with are supported." it was said.
Apple Pay is not yet available We should point out that it is not supported in Turkey.. However, it will provide great convenience to users in international flights to supported countries.
So what do you think about this subject? You can share your views with us in the comments section.