iPhone 16 Series: We know that Apple is constantly pursuing innovations to stay competitive in the rapidly developing technology world and meet users' expectations. In this context, as the excitement of the iPhone 15s introduced on Tuesday continues, Some exciting rumors have arrived about the next iPhone 16 series! It comes to close all the shortcomings of its predecessor!
Virtual Buttons and 120Hz Screen Coming to Standard Models with iPhone 16 Series!
iPhone 16 Series: First of all, it is said that virtual solid state buttons can replace physical buttons in the iPhone 16 series. This feature was previously speculated for iPhone 15 Pro models. Initially, the iPhone 15 Pro was expected to come with virtual buttons. In the promotion, it was announced that the physical buttons would be preserved. However, the fact that this feature is still on Apple's radar shows that it may appear in the iPhone 16 series.
Although there are rumors that Apple will make such an innovation, we frankly do not expect it. Because Apple is a company that tends to continue something it started once. With the iPhone 15 Pros, an Action button was introduced instead of the mute button. It's unlikely that Apple will keep this up in just one generation and then move directly to virtual buttons. Apple will love the Action button for several generations.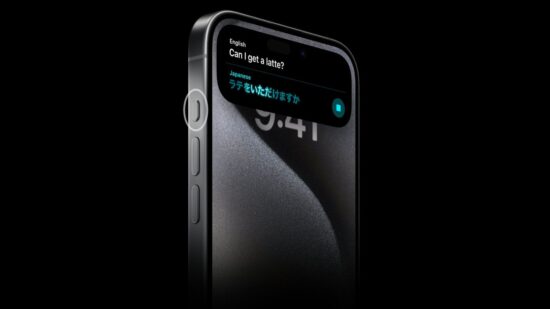 iPhone 16 Series: A significant change is also expected in the screen refresh rate. Apple offered a 60Hz refresh rate in previous models. However, it is said that higher refresh rates such as 90Hz or 120Hz are being considered for the standard iPhone 16 model. This will provide a smoother and faster experience. A high screen refresh rate will allow us to view moving content better.
Some improvements are also expected regarding the camera. The iPhone 16 Pro series may feature a large 48MP main camera sensor and a 5X periscope telephoto lens. This will allow us to take higher resolution and clearer photos.
Additionally, Wi-Fi 7 is expected to be supported on iPhone 16. This means a faster and more reliable wireless internet connection.
All in all, the iPhone 16 series shows that Apple continues to push technological boundaries and strives to provide a better experience for its users. We hope that the Apple front will close some of the minor deficiencies in the iPhone 15s in the new generation.
You May Be Interested In: Apple Promised an Update for iPhone 12, Which Was Banned in France Due to Radiation!
So what do you think about this? What are your expectations from iPhone 16? You can express your thoughts in the comments section. Don't forget to follow us for more!
These too You may be interested in