Asus's new 49-inch curved gaming monitor Asus ROG Swift PG49WDCD OLEDThe price of has been announced. Here are the price and features of Asus ROG Swift PG49WDCD OLED, the favorite of gamers who love big screens.
ROG Swift PG49WDCD features with huge display
asus Introduced by Asus ROG Swift PG49WDCD OLED in May, it appeared with its price today. Asus, which did not announce the price on the launch day, has now announced the price of the giant screen gaming monitor. However, it is useful to look at the features of the device first.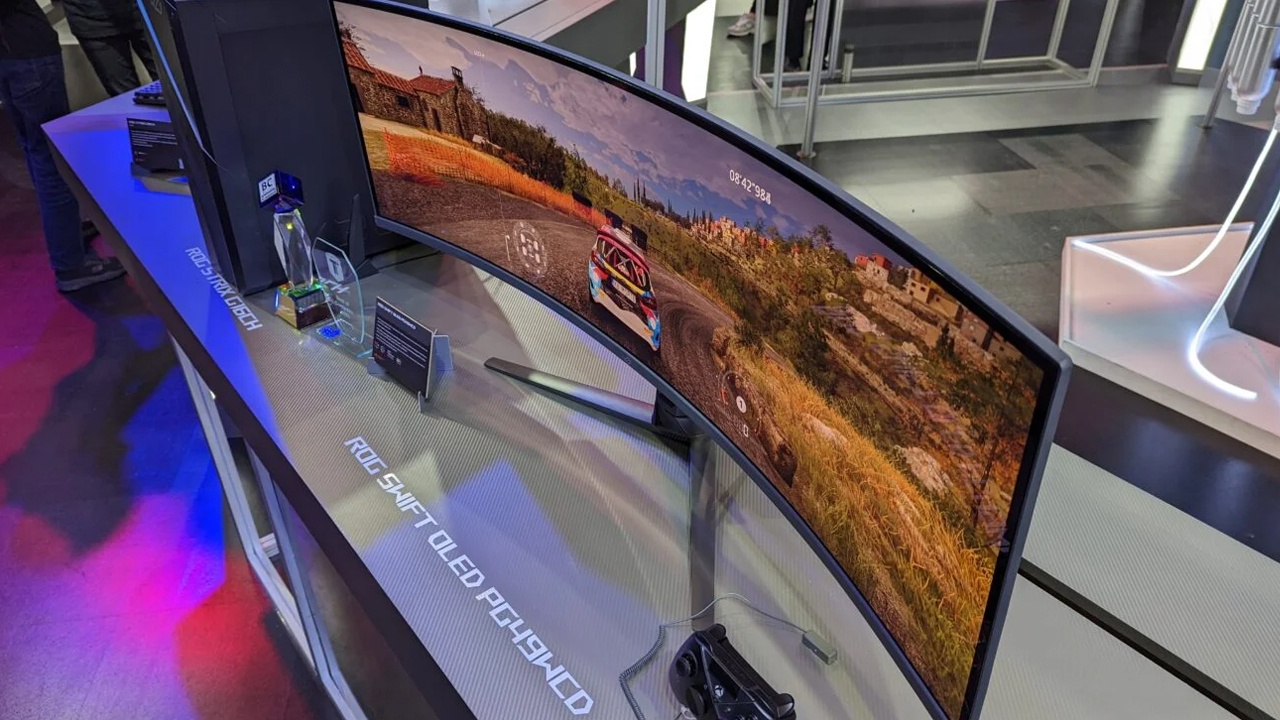 As the model number suggests, ROG Swift PG49WDCD OLED has a 49-inch screen. On this screen 5120 x 1440 monitor that provides images with resolution 144Hz refresh rate and 0.03ms It promises reaction time to players.
32:9 coming with aspect ratio ROG Swift PG49WDCDIt has 1800R curve. For a smooth gaming experience AMD FreeSync Premium Pro The monitor, which also includes support, offers 99% DCI-P3 color gamut. The gaming monitor, which has DisplayPort 1.4, HDMI 2.1, USB 3.2 Gen 1 Type-A ports, is also 90W It also carries the USB Type-C port with power transmission.
Asus announced the curious price!
The gaming monitor introduced last May with all these features Asus ROG Swift PG49WDCD OLEDThe price of became a matter of curiosity. Asus announced today that the price of its new 49-inch gaming monitor has increased. $1499 He stated that it was. ROG Swift OLED, which will enter our country at a price of around 41 thousand TL according to the current exchange rate, will reach a price of approximately 50 thousand TL with taxes.
Although this price set by Asus seems a little high, we see that other 49-inch gaming monitors are also sold at these prices. Let's see how much this huge monitor from Asus will be sold for in our country.